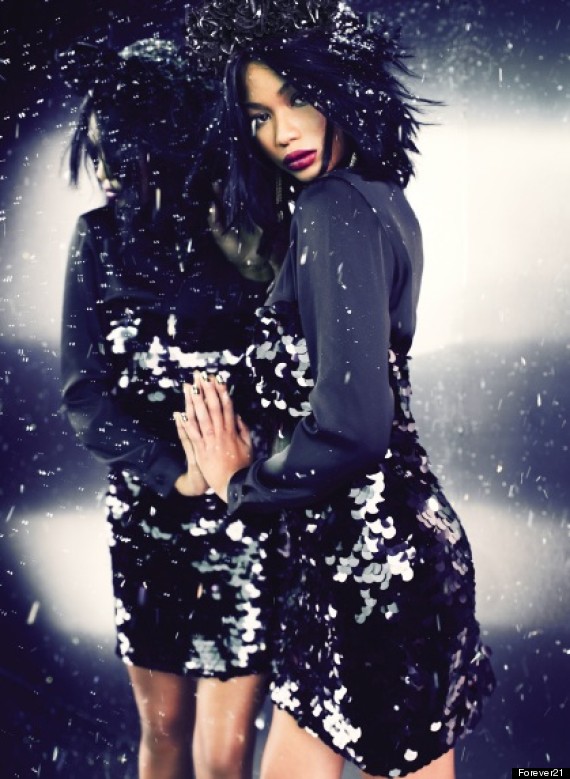 'Tis the season to be festive! As we embark upon the holidays, we're thrown into a sea of extreme weather conditions, tales of jolly, white-haired men, and teenage sing off's in the never ending battle that is the Gap vs. Old Navy holiday commercial royale.
In the midst of avoiding the cold weather craziness, one element will remain the go-to for a much needed release…the annual Christmas party. Whether in your office, or out with friends and family, we have five fashion tips you can use to be the merriest one of all.
1.)    Sparkle!
The holidays are the perfect reason to jazz it up! This is the key time to show your co-workers and loved ones your true personality, so don't be afraid to buy that ridiculously shiny sequined number you've been eyeing. (Note: A little glitz goes a long way, so be sure that your glam is only used as the centerpiece of your outfit.)
2.)    Smokey Eyes + Red Lips = The Perfect Nighttime Combination
Drama is key. Smoked out eye shadow gives off a sexy, yet mysterious allure, and everyone knows that a woman in red means business. The combination of the two may even give you the confidence to meet your mister underneath that infamous mistletoe. *Wink*
3.)    Comfy Pumps
Let's be honest, a stunning outfit means absolutely nothing if you're too busy focusing on finding a seat to rest your stiletto clad, aching feet. Search for a pair of versatile, yet fabulous, heels that won't make you think about taking them off after the first dance.
4.)    Statement Clutch
The days of carrying your everyday bags with you into the night are long gone. The clutch serves as a great way to hold on to your party essentials, while still being able to get down and around at your leisure. Look for one with a bold print or design to add the perfect holiday pop!
5.)    No "Holiday Attire" Allowed
Unless you're heading to a Christmas party for 1st graders, you'd better leave the cheesy snowflake or Santa Claus printed apparel at home. You're aiming to dish up serious style, so show them you're there to work it, and not serve reindeer cookies.
 What are some of your favorite go-to party styles?