Is your closet ready for the quickly approaching holiday season?
If you're not quite so sure, there's no need to fret…as Forever 21's new 2012 Holiday Collection, featuring model Chanel Iman, definitely has you covered.
The campaign, dubbed 'Let it Glow,' showcases the Victoria Secret angel in various ads rocking a bold sequined dress, slinky gold dress, and sleeveless leather jacket.
Her looks are accessorized by a pair of contrasting black and blonde wigs, diamond-accented jewels, and the most festive accent of all, snow.
Chanel's holiday wish list can be viewed here. (Sidenote: Prices don't exceed $40 so commence shopping, divas!)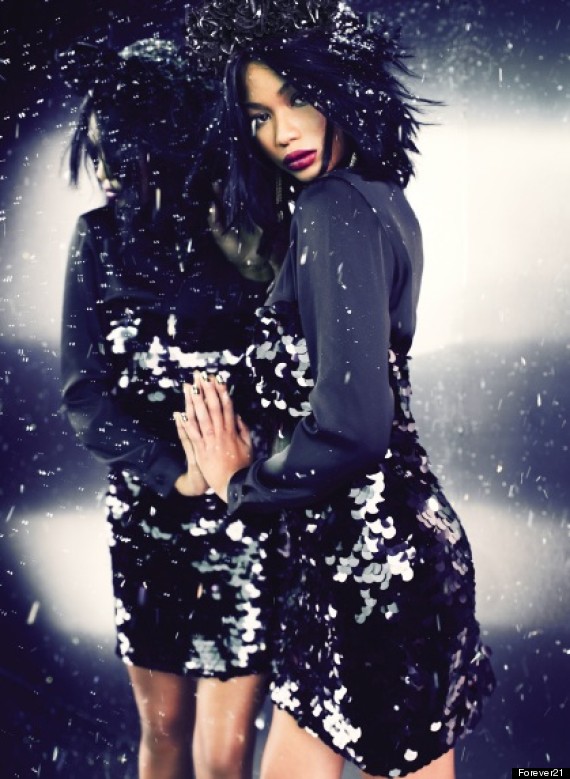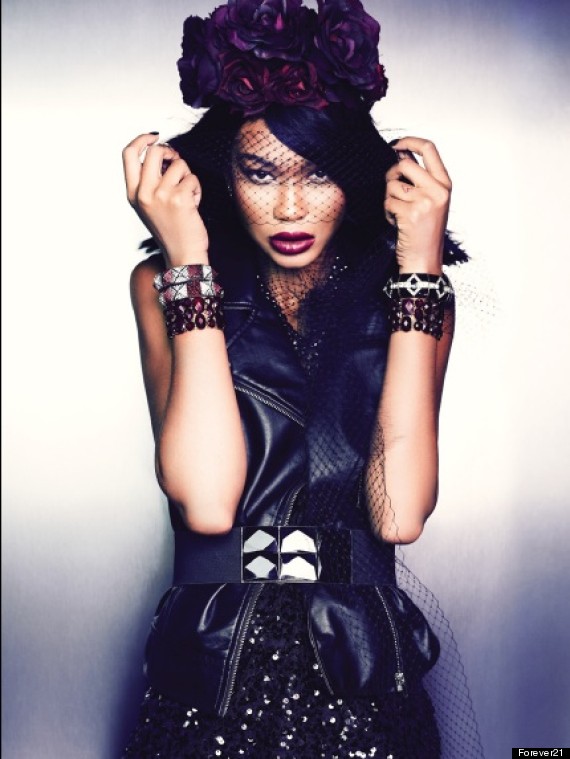 Your thoughts on Chanel's collab with F21?