Like mother, like daughter.
It seems that although Willow Smith may have gotten her looks from her dad, she can thank her mother, Jada Pinkett Smith, for instilling a passion for justice into her 12-year-old soul.
This week, the two took their personal campaign, entitled 'Don't Sell Bodies,' to the launch of the Senate Caucus to End Human Trafficking in Washington, D.C.
Jada founded the initiative after she was introduced to the horrors of human trafficking by Willow, via the now famous Kony 2012 video which explored the topic in detail. She stated to USA Today that after she viewed the video, her first reaction was, 'Hold up, pause right there! I've got to give my voice to this. These young girls out there need me.'
With her young 'Whip My Hair' offspring in the audience, Mrs. Smith spoke with US Senators Richard Blumenthal (D-Conn.) and Rob Portman (R-Ohio) about advocating the passage of the Trafficking Victims Protection Reauthorization Act of 2011, which will aid in combating the issue.
She also took her cause to the White House later that day, and spoke with representatives about finding resolutions to end to the problem that affects a multitude of children younger than her own.
Kudos to Jada for going after the cause, all the while serving as an amazing role model to her daughter in the process! Quite diva of her indeed.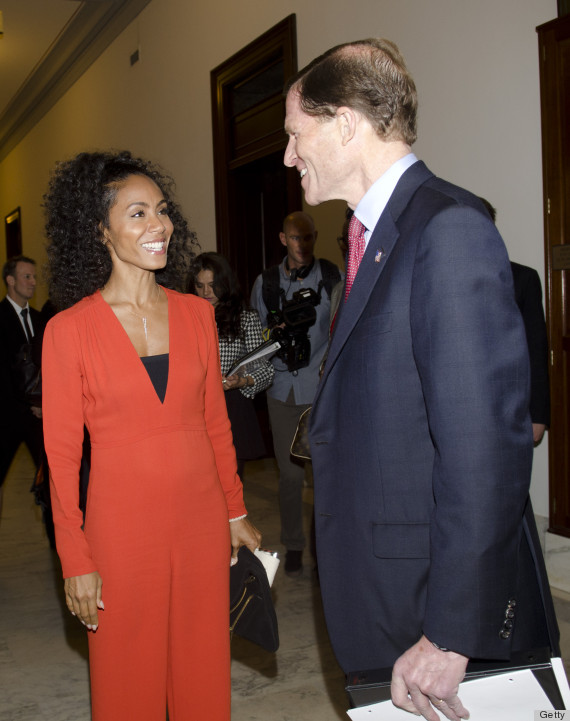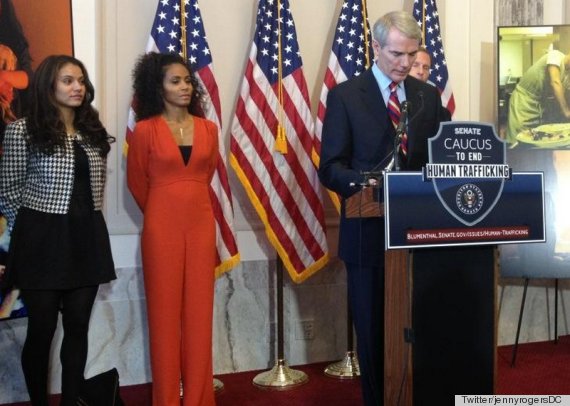 Tell us your thoughts below!